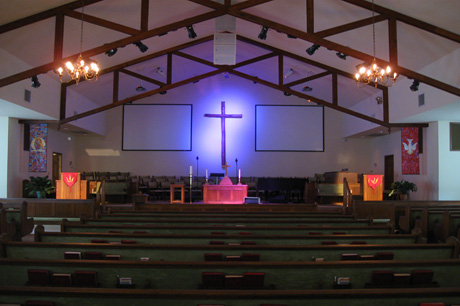 Installation
Once your system design is approved and contracted, the installation process begins. Corner Audio & Video employs some of the most experienced and well-trained installers in the business. We don't outsource our installations.
We take pride in the quality and finish of our installations.We go to great effort to be sure there are no are obtrusive brackets, loose wiring or damage to your facility. We love hearing comments like, "Where are all the wires hidden?"
How long does the installation process take?
We go to work as soon as your budget is approved and the contract is signed. Typically, system installation requires two weeks to complete:
One week to order and assemble all equipment and components
One week to complete installation, wiring, testing and training
In rare cases, the project size and scope may dictate a longer installation time.
Here's what you can expect:
Once we have all components in stock, we will begin installation (usually on Monday morning).
We will schedule one evening training session with your sound staff and volunteers, to explain the elements and operation of the new system.
A Corner Audio & Video staff member will be on hand for your first service or event with the new system, to ensure smooth operation and no surprises.
You should not experience interruption to your weekend worship schedule.
Learn more about our system designs.
We respect the activities that go on in the church throughout the week. Corner Audio & Video will make every effort to work around your worship schedule, and to intrude minimally on the daily life and ministries in your building.